We supply all of your parflex needs through trusted suppliers. These are listed below according to manufacturer.
Parker is one of the leading manufacturers of parflex products.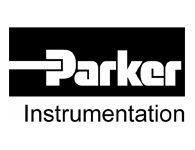 Multitube
Parflex® Multitube® offers a variety of thermal control tubing products, such as steam and electric trace tubing, as well as analyzer and probe support bundles. These bundles are typically used for temperature maintenance and freeze protection in chemical processing and refineries, power generation, process control and environmental monitoring systems.
Parflex also manufactures jacketed and/or armored metal and plastic tubing bundles. Our tubing bundles are used worldwide as an ideal alternative for applications where multiple lengths of tubing are currently being installed independently. A bundled solution typically saves space within cabled trays and reduces the overall installation cost.  Parflex Multitube® bundles offer protection to the individual tubes while being routed throughout a plant or facility.

Parflex offers a wide range of choices for metal and plastic tubes, tubing lengths, insulation thicknesses, jacket materials, and color options.
Metal Tube Items
Jacketed Metal Tube
Armored Metal Tube
Jacketed and Armored Metal Tube

Jacketed and Armored Metal Tubes
Plastic Tube Items
Jacketed Plastic Tube
Armored Plastic Tube
Armored and Jacketed Plastic Tubes

Steam and Electric Trace Bundles
Temptube®
Light Trace
Heavy Trace
Self-Regulating Low Temperature
Heated Bundles
Self-Regulating High Temperature
Heated Bundles
Analyzer Heated Bundles
Analyzer Unheated Probe Support Bundles


Self-Regulating High Temperature Heated Bundles
Each tube in every length of bundle is pressure tested at the factory prior to shipment. Other testing and third party certifications are available upon request, including:
ABS (American Bureau of Shipbuilding)
DNV (Det Norske Veritas)
Lloyds
Contact us for more information on your parflex needs. Click here or call 412-269-0020. A qualified professional is waiting to assist you.