We supply all of your filtration needs through trusted suppliers. These are listed below according to manufacturer.
Parker is one of the leading manufacturers of filtration items.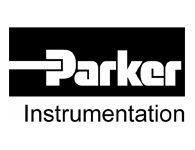 Filtration Products
Balston Filtration, Separation, and Gas Generation Products
Finite Filters for Gas Service

Regulators and Lubricators
Filter Regulator Lubricator (FRL) Combos
Compressed Air Filters
Finite filter elements for H-Series housings are available in 3 types, coalescing, particulate and adsorption. Applications for each type of filter are as follows:
Coalescing (oil removal) applications
Air dryer pre-filter
Paint spray booths
Breathing air
Tool protection
Air valve protection
Air cylinder protection
Natural gas filtration
Technical gas filtration
Interceptor (particulate removal) applications
Desiccant dryer after-filter
Pre-filter for coalescer
Systems with high concentrations of solid contaminant
Particulate protection for non-lubricated systems
Adsorption (vapor removal) applications
Odor removal
Breathing air
Food packaging equipment
High purity laboratory gases
Hydrocarbon vapor removal
Customer Benefits
Our special UNI-CAST formed elements provide lower pressure drop and less frequent change-outs, saving time and money
A variety of filter elements are available to meet your application requirements
Housing Product Features
Connections from ¼" thru 3" NPT
Max Pressure:  500 PSIG (Safety factor – Max operating to burst 4:1)
Max Temperature:  175F (79C)
Head and bowl material: chromated, powder painted aluminum
Manual drain port is 1/8" FNPT when tee valve is removed from drain bushing
Versions
High Temperature – 450F (232C)
¼ thru 3" BSPP and BSPT connections are available
Pre-Installed Accessories
Auto Drain
Differential Pressure Indicator (DPI)
Differential Pressure Gauge (DPG)
Differential Pressure Ports – 1/8"
Fluorocarbon o-rings
Mounting Bracket
Other Accessories, sold separately
Timed Drain Valve
Zero Loss Drain
Visual Sump Drain
Metal Sump Drain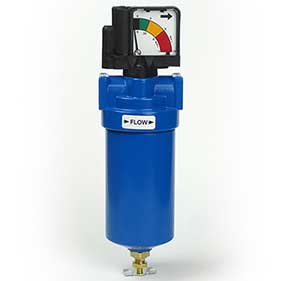 Contact us for more information on filtration items. Click here or call 412-269-0020. A qualified professional is waiting to assist you.