These are the products we carry through the manufacturer
TechLine Mfg.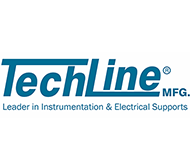 TechLine Mfg. manufactures standard sized condensate chambers as well as custom pots built to our customers' specifications. A variety of materials and wall thicknesses are available to meet required design pressures and temperatures.
Features
Standard size is 3" pipe, 12" length with three ½-inch FNPT connections in schedule 80 316 stainless or carbon steel.
Wall thicknesses include S/40, S/80, S/160 and extra extra heavy.
Material finishes include Carbon Steel, 304 and 316 Stainless Steel, Chrome 11, 22 or 91, Hastelloy and Galvanized.
Various pipe sizes, connection sizes and port configurations are available.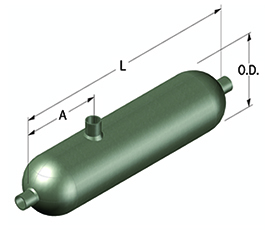 Along with instrument and electrical supports, TechLine Mfg. also provides brackets and other support products for cable and tubing tray. From strut brackets, hanger brackets, ladder tray transition brackets and the beam mounting bracket, they have what you need for instrumentation and electrical supports.
Beam Mount Bracket
The Beam Mount bracket is great at saving time and trouble in the field. This bracket is efficient for hanging wall-mount stands, lighting fixtures or other items to a support beam with no drilling or welding required. Just simply tighten the bolts.
Snap Track Cable Tray System
Snap Track Cable Tray System is an innovative channel tray system providing an adequate degree of cable protection. This is an alternative for transitioning from ladder tray to point of use in an industrial environment while providing an adequate degree of the cable protection and dramatically reducing installation cost.
Snap Track is a unique limited-width, ventilated bottom channel tray, to be used as an alternative to a conduit, typically 2 inches and below. Snap Track transitions control, power, and instrument cable from ladder tray to point of use, i.e. instruments and motor control stations in an industrial environment. Snap Track is also an effective conduit alternative for routing power, control cable, and instrument cable.
Commonly accepted benefits of running channel tray systems in lieu of conduit include:
Reduced total installed cost
Cable accessibility
Ease of future modifications
Labor and material savings available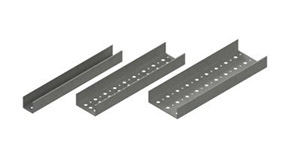 Contact us for more information on TechLine Mfg. products. Click here or call 412-269-0020. A qualified professional is waiting to assist you.