Raceway and Cable Tray Systems
We supply all of your raceway and cable tray systems through trusted suppliers. These are listed below according to manufacturer.
For over 40 years, Channel-Track & Tube-Way Industries Inc. has been a leading manufacturer of support systems for instrumentation tubing, wiring, cable and instrument supports.
These include instrument stands, floor mount or wall mount, single, double and triple upright, in stainless steel or galvanized steel.  Channel available in punched angle, channel & flat bar, and connecting parts such as elbow, crosses and tees.  Clamping devices are single line clamps, duplex line clamps, gang clamps, and yoke clamps.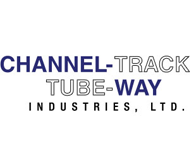 Stainless
Aluminum
Fiberglass
Galvanized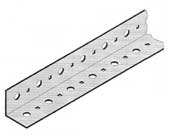 Ladder Type
Perforated Angle
Channel
Flat Bar for support of Cable and Instrument Tubing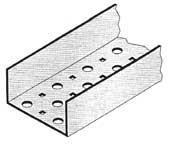 Punched Channel 2" Flange
Single-Line Clamp
Duplex Clamp
Gang Strap & Back Plate
Yoke Clamp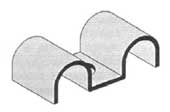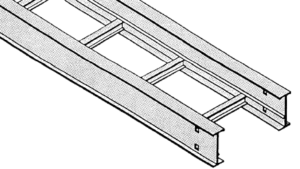 Aluminum Ladder Type Cable Tray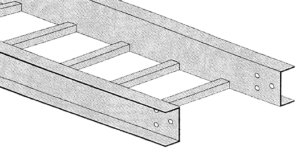 Stainless Steel Ladder Type Cable Tray
Protect-O-Way is a pre-engineered protective support system for single tube, multi-tube, electronic and fiber-optic cable. It offers easy, organized, cost efficient installation into power generation and petrochemical plants, water and sewage systems, paper mills or anywhere instrument tubing or cable is installed. The system includes straight sections with covers and a complete line of complementing fittings together with an array of various styles of clamping mechanisms.
Channels are 16'-0" long and 7/8" deep, they come complete with connectors, nuts and bolts and are punched every two (2) feet to accommodate carriage bolts with hold-down clamps or j-bolts. Available in three different materials-6063-T6 aluminum, mill-galvanized steel and stainless steel; Protect-O-Way offers a customized system to satisfy your specific application.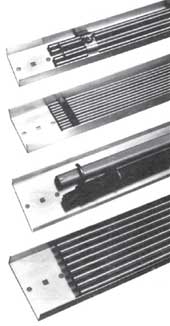 Clamping Devices for Raceway
The various Protect-O-Way clamping devices provide complete flexibility in the use of varying numbers and sizes of cables and tubing.
Stainless Steel Push Clips offer easy installation and firm tube containment by quickly pressing into place at two foot intervals.
The Tube Clip Plate has earned industry approval for a secure clamping action which requires the least field effort of any  clamping device. Clip plates are pre-installed at 24" intervals in the supporting channel ready for field use.
Mounting holes at two-foot intervals along the length of the channel permit use of either carriage bolt, hold-down clamp assemblies or J-bolt, hex-nut assemblies. The Hold-Down Clamp assembly may be used for either single or multiple levels of single tube, electronic or multi-tube cable while the J-Bolt Assembly may be used for attaching large diameter cable or multi-tube.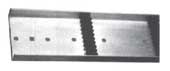 Stainless Steel Push Clips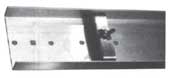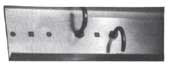 Snap Track Cable Tray System
Snap Track Cable Tray System is an innovative channel tray system providing an adequate degree of cable protection. This is an alternative for transitioning from ladder tray to point of use in an industrial environment while providing an adequate degree of the cable protection and dramatically reducing installation cost.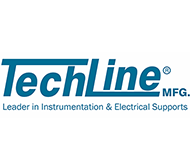 Snap Track is a unique limited-width, ventilated bottom channel tray, to be used as an alternative to a conduit, typically 2 inches and below. Snap Track transitions control, power, and instrument cable from ladder tray to point of use, i.e. instruments and motor control stations in an industrial environment. Snap Track is also an effective conduit alternative for routing power, control cable, and instrument cable.
Commonly accepted benefits of running channel tray systems in lieu of conduit include:
Reduced total installed cost
Cable accessibility
Ease of future modifications
Labor and material savings available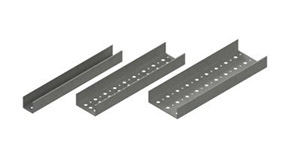 Contact us for more information on raceway and cable tray systems. Click here or call 412-269-0020. A qualified professional is waiting to assist you.