High Pressure Instrumentation
Below are the high pressure instrumentation products that we carry.
Parker is the leading manufacturer of high pressure instrumentation.
Parker MPI™ Medium Pressure Fittings
Parker Hannifin MPI™ Fittings are engineered and manufactured to provide secure, tight, and leak resistant connections throughout industry, including off-shore oil and gas exploration platforms, research labs, and other facilities that require operating pressures in the range of 6,000 to 15,000 psi.
MPI™ Fittings are ideally suited to handle liquids, gases, or chemicals and can be used on a wide variety of tubing materials including cold drawn – 1/8 hard (annealed) tubing or instrument grade thick-walled annealed stainless steel. Every Parker MPI™ Fitting is supplied complete and ready to install.

MPI™ Male Connector
MPI™ Size: 1/4 – 1
NPT Thread: 1/8 – 11.5
Working Pressure (PSIG): 10,000 – 15,000

MPI™ to Female NPT Connector
MPI™ Size: 1/4 – 3/4
NPT Thread: 1/8 – 27
Working Pressure (PSIG): 15,000

MPI™ Bulkhead Union Connector
MPI™ Size: 1/4 – 1
Working Pressure (PSIG): 12,500 – 15,000
Parker High Pressure HB4 Series Ball Valves, featuring SuparcaseTM treated ball and trunnions, provide reliable shut-off or switching functions. The treated trunnion style ball enhances the resistance of the trunnions against seizure and the resistance of the spherical ball to particle abrasion. The compact and rugged design employs spring-loaded seats for high cycle life and low operating torques at pressures up to 10,000 psi (689 bar).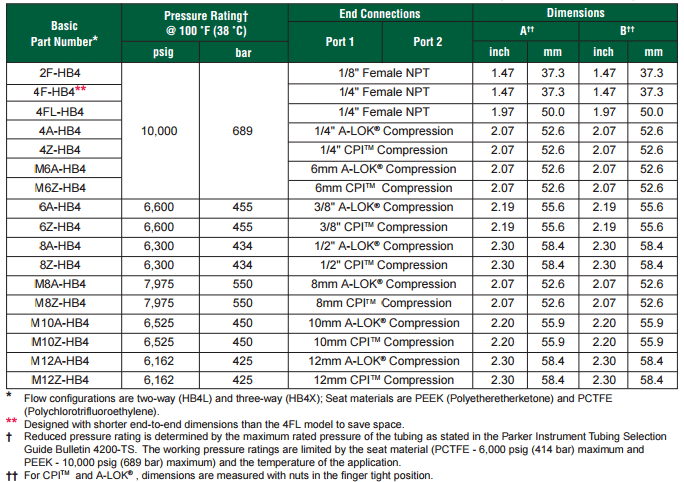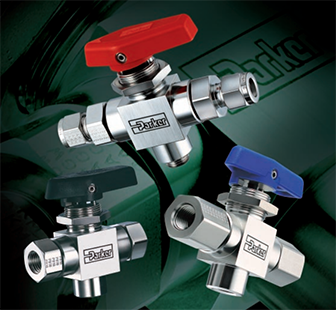 SuparcaseTM ball/trunnion for longer cycle life
Two-way and three-way designs
Compact FNPT version for tight work areas
Blow-out resistant two-piece ball/stem
Full operating pressure at any port
Low operating torque
Manual, electric or pneumatic actuation
Panel mountable to 3/8″ (9.6 mm) thickness
No packing to adjust
Color coded fracture resistant handles
Handle indicates direction of flow
Positive handle stops
Wide variety of US Customary and SI ports
Top of stem marked to indicate flow direction
100% factory tested
Compact package
Heat code traceability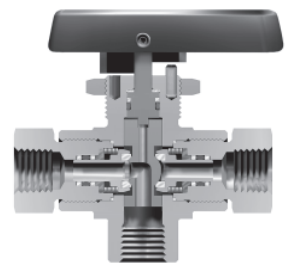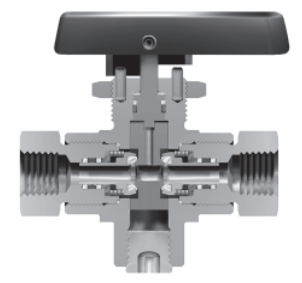 Pressure rating: 10,000 psig (689 bar) CWP with PEEK (PKR) Seats; 6,000 psig (414 bar) CWP with PCTFE (K) Seats
Temperature rating: -65 ˚F to 400 ˚F (-54 ˚C to 204 ˚C)
Body material: Stainless Steel
Body configurations: Two-way and Three-way
Port connections: Tube compression (CPITM / A-LOK®); Short and Long Female NPT
Port size: 1/8″ – 1/2″ (6mm to 12mm)
Industrial and Heavy Wall PTFE Tubing
Parker manufactures PTFE tubing, the highest temperature, chemical and corrosion resistance of all the fluoropolymer tubing available, in standard industrial wall and heavy wall designs along with many custom sizes to application requirements. PTFE tubing is the best in temperature and chemical resistance Parker offers and is used in extreme environments.
A PTFE tube has a non-stick surface that facilitates flow and eliminates media buildup. In many cases, it is used to replace glass, rubber and stainless steel because of its chemical and corrosion resistance. In equipment applications, the vibration damping properties of PTFE are excellent at both sonic and ultrasonic frequencies.
Standard and Metric Series i.e. 101 & 201 PTFE tubing respectively, is natural but it is also available with a conductive I.D. or as a fully conductive tube to reduce static discharge. Parflex customer service can help you with selection for custom designs, sizes or colors.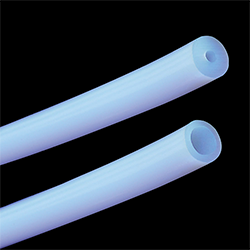 Fluid Transfer
Life Science
Food and Beverage
Resistant to extreme heat or cold (>-100F to +500F)
Best chemical and corrosion resistance
Best flex life of all fluoropolymer/fluoroplastic tubing
Lowest coefficient of friction of all plastics for easy cleaning
Non-wetting and non-leaching
Odorless and tasteless makes it ideal for food and beverage applications
Resists ultra-violet rays
Self-extinguishing plastic
Chemical/Corrosive applications
Medical devices
Analytical instruments
Food/Beverage processing
Printing/Marking equipment
Cryogenic refrigeration systems
Heat exchangers
Product Type– Multiple product types available
Tube O.D. (Inch)– 0.125 to 1.100
Tube O.D. (mm)– 2.4 to 27.94
Tube I.D. (Inch)– 0.031 to 1.000
Tube I.D. (mm)– 0.79 to 25.40
Tube Wall Thickness (Inch)– 0.031 to 0.062
Tube Wall Thickness (mm)– 0.79 to 1.57
Maximum Operating Pressure (psi)– 40 to 390 (dependent on size)
Maximum Operating Pressure (bar)– 3 to 27 (dependent on size)
Minimum Burst Pressure (psi)– 200 to 1950 (dependent on size)
Minimum Burst Pressure (bar)– 21 to 134 (dependent on size)
Minimum Bend Radius (Inch)– 1/2 to 6-1/4

Minimum Bend Radius (mm)– 13 to 305
Minimum Working Temperature (F)– 450

Minimum Working Temperature (C)– 268

Maximum Working Temperature (F)– 500

Maximum Working Temperature (C)– 260

Compatible Fittings– Compression, Compression-Align®, Fast & Tite, TrueSeal
Color– Natural
Tubing Material– PTFE
Industry Standards– AMS 3653E; FDA Compliant; USP Class VI Compliant; RoHs; VW-1, UL-83
Tube Type– Industrial Wall, Heavy Wall, Metric
Application– Fluid Transfer, Food & Beverage, Gas Sampling, High Temperature Applications, Laboratory, Life Science, Heat Exchangers
Media– Adhesives, Chemicals, Water
Standard Pack Quantity (FT)– 25, 50, or 100
Style– Smoothbore
Parker Autoclave Engineers

Parker Autoclave Engineers combines high pressure industry knowledge, manufacturing expertise, and technological innovation to offer a broad range of products and services to customers across a wide range of industries.  Their goal is to design, produce and deliver products, systems and solutions that matter while consistently exceeding customer expectations.
Low Pressure Instrumentation Products to 15,000 psi (1035 bar)
Medium Pressure Instrumentation Products to 20,000 psi (1380 bar)
High Pressure Instrumentation Products to 60,000 psi (4135 bar)
Ultra High Pressure Instrumentation Products to 150,000 psi (10350 bar)
Air Driven Liquid Pumps and Packaged Systems to 60,000 psi (4135 bar)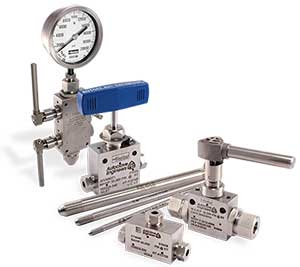 Needle Valves
Valve Actuators
Fittings and Tubing
Adapters/Couplings
Ball Valves
Relief Valves
Custom Valves, Adapters, and Manifolds
High Pressure Needle Valves
Parker Autoclave Engineers high pressure series offer a diverse line of needle valves from 30,000 psi, 40,000 psi, 60,000 psi, to 150,000 psi (10345 bar). This wide selection of valves include many features from various flows and pressures to a full range of tubing sizes for all design requirements.
Features
Tubing sizes from 1/4″ to 1″.
Maximum flow areas for valves in high-pressure applications.
Non-rotating stem prevents stem/seat galling.
Engineered and designed packing for reliable sealing.
Metal-to-metal seating for longer seat life and excellent corrosion resistance.
Vee or regulating tip stem.
Available in up to five body patterns.
Benefits
Parker Autoclave Engineers high-pressure needle valves are available in seven different series for applications such as the chemical/petrochemical, water-blast, water-jet, research, and oil and gas industries. The Parker Autoclave Engineers high-pressure valve line utilizes a coned-and-threaded connection design providing a leak tight reliable connection for gas and liquid service. These valves are complemented by a complete line of fittings, tubing and accessories.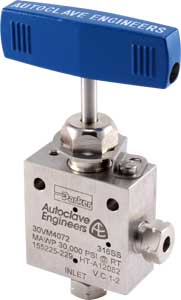 30SC, 43SC, 30VM, 40VM, 60VM, 100VM, and 150V
Series Needle Valves for operation to 150,000 psi (10345 bar)
MAN Series Needle Valves with MPI™ Style Connections
Parker MAN series needle valves with MPI™ tube connections are designed for multi-turn control of liquid or gas media with regulation or shutoff options for pressures up to 15,000 psi. This Double Ferrule connection delivers fast, easy make-up and reliable bubble-tight performance in either liquid or gas service. Valves are built for MPI™ tube sizes from 1/4″ to 1″ and include five different body patterns providing many control options.
Features
Valve flow capabilities closely match associated tubing bore sizes.
CW 316 Stainless Steel Material is Standard, 2507 Annealed Super Duplex as option
Rising stem/barstock body design
Non-rotating stem prevents stem/seat galling
Metal-to-metal seating achieves bubble-tight shut-off, longer stem/seat life in abrasive
flow, greater durability for repeated on/off cycles, unmatched temperature performance and excellent corrosion resistance
Temperature range from -423°F (-252°C) to 1000°F (538°C)
Standard PTFE packing provides dependable stem and body sealing from -423°F to 450°F, additional options include PTFE/Glass (25%) for temperatures to 600°F and Graphite Yarn for temperatures to 1000°F
Choice of Vee (shutoff) or Regulating Flow Stem Tips
Replaceable Seat Option available with Right Angle 2-way body style
Optional N-Dura Stem and Seat Coating or Stellite material option for severe service available
Benefits
MPI™ Connections are designed for both liquids and gases. They can be used on MPI™ 1/8th Hard tubing, Autoclave Engineers Medium Pressure Tubing, or Thick Wall Instrumentation Tubing in both 316 SS and 2507 Super Duplex materials.
Suparcase® Technology creates a Corrosion Resistant Ferrule set for a strong, mechanical hold
Double Ferrule design is proven but not interchangeable with standard tube fittings
Longer Thread Engagement improves resistance to pressure and load on ferrules
Molybdenum Disulfide Coated Gland Nut prevents galling and makes assembly easier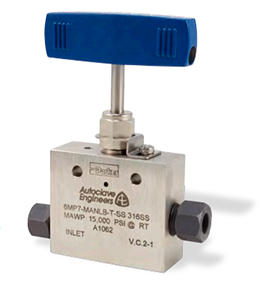 MAN Series Needle Valve with MPI Connections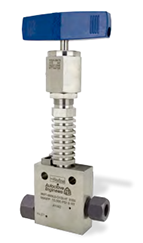 MAN Series Needle Valve Extreme Temperature shown with "-VT" (Vent) option
Parker Autoclave's high-pressure fitting components are capable of operating to 150,000 psi (10342 bar) and range in size from 1/4″ to 1″ tube size.
Features
Coned-and-threaded connection
Tubing sizes are 1/4″, 5/16″, 3/8″, 9/16″, and 1″.
Fittings manufactured from cold worked 316 stainless steel.
Operating temperatures from -423ºF (-252ºC ) to 1200ºF (649ºC).
Available in special materials.
Benefits
Parker Autoclave's high pressure fittings are used as fluid handling components for the chemical/petrochemical, research, and oil and gas industries and water blast industries. The high-pressure series uses Parker Autoclave's high-pressure coned and threaded connection. These components provide dependable performance in gas and liquid applications.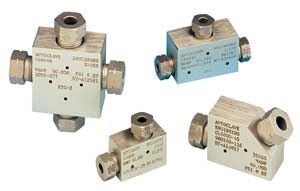 PSI
Ultra High Pressure to 150,000 psi
High Pressure to 20,000 psi
Medium Pressure to 20,000 psi
4 Way High Pressure Ball Valves
Parker Autoclave Engineers 4 way ball valve is capable of operating to 10,000 psi (690 bar) and is available in 3/8″ size. Standard ball valves are furnished in 316 SS with specials materials available.
Features
One piece, trunnion mounted stem design.
Full port flow path minimizes pressure drop.
PEEK seats for excellent chemical, heat and wear resistance.
Available in 90° turn diverter and 180° turn switching models.
Manufactured from cold worked stainless steel.
Viton O-rings for operation from 0°F (-17.8°C ) to 400°F (204°C).
Optional O-rings available for high-temperature service.
Air and electric valve actuators available.
Optional wetted materials available.
Wide selection of tube and pipe end connections.
Benefits
Parker Autoclave's high-pressure ball valves have been designed to provide superior quality for maximum performance within a variety of valve styles, sizes, and process connections. Our unique design innovations include an integral one-piece trunnion mounted ball and stem that eliminates the shear failure common in two piece designs, re-torqueable seat glands that result in longer seat life, and lower friction stem seal that reduces actuation torque and enhances cycle life.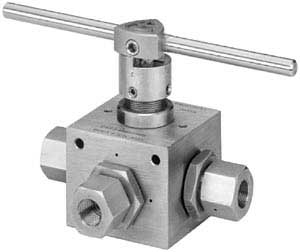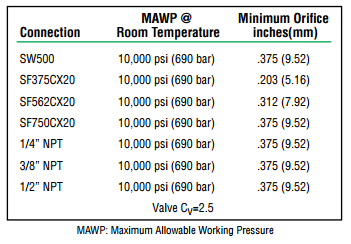 Pressure vessels which operate under high pressure and cyclic conditions are susceptible to fatigue-related failure. Such failure can result in loss of production and possible personnel safety concerns. Annual inspections are necessary to combat these failure conditions. Parker Autoclave Engineers' is fully capable of providing these inspection, testing, and re certification services.
Features
Guard against personnel safety hazards
Guard against lost production
Highly experienced, factory trained staff
Inspections may be performed at our factory or your site
Technical support from Autoclave's expert engineering department
Test equipment traceable to the National Bureau of Standards
Autoclave can also provide repair, refurbishment, and/or modification of existing vessels
Annual inspection service scheduling available
Benefits
Safeguard the people and the integrity of your production by performing this critical periodic maintenance on your high pressure equipment. Know that you can rely on the world renowned source of expertise in high pressure equipment, Parker Autoclave Engineers.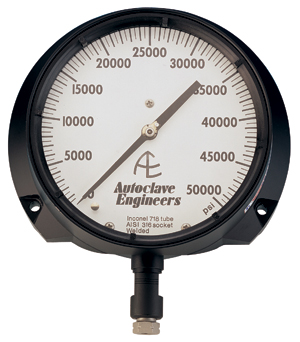 Parker Polyflex® Hose Products

Parker Polyflex® carries ultra high pressure products. They're your complete source for quality tube fittings, hose, hose fittings, brass fittings, brass valves, quick-disconnect couplings, and assembly tools.
These are available in inch metric sizes covering SAE, BSP, DIN, GAZ, JIS, and ISO thread configurations. They're also manufactured from steel, stainless steel, brass, aluminum, nylon, and thermoplastic.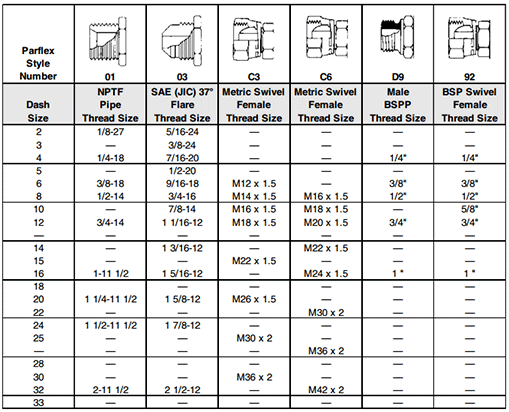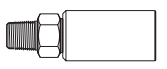 National Pipe Tapered
(NPT) Male Fittings
PSI: 11,020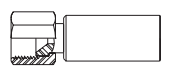 JIC Female Swivel Fitting
PSI: 10,000
Quick couplings for quick and easy hose assembly connection. Couplings are available in a variety of connection styles with working pressures ranging from 15,000 psi to 30,000 psi.
Rogan series quick couplings are versatile connecting devices that permit easy and rapid joining of hose assemblies to your system. Couplings are available with multiple connection styles, including Type "M", high pressure, medium pressure and NPT connections. Working pressures range from 15,000 psi to 30,000 psi.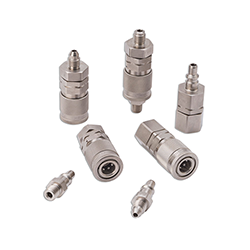 Working pressures from 15,000 psi to 30,000 psi
Couplings with check-valves can withstand the full working pressure in the disconnected condition.
Each coupling is assembled and pressure tested to at least 5,000 psi above its maximum rated working pressure
For hydraulic systems and water blast applications ranging from 15,000 to 30,000 psi
Coupling Half– Coupler or Nipple (with or without check valve)
Connection Style– Type M", High Pressure, Medium Pressure, NPT or Low Angle Face Seal"
Thread Type– Male or Female
Connection Size (Inch)– 1/4 to 1
Overall Length (Inch)– 1.98 to 4.64
Overall Length (mm)– 50.29 to 117.860
External Hex (Inch)– .75 to 1.62
External Hex (mm)– 19.05 to 41.15
Flow Diameter (Inch)– .24 or .40
Flow Diameter (mm)– 6 or 10
Maximum Working Pressure (psi)- 15,000 psi – 30,000 psi
Maximum Working Pressure (mpa)– 103 MPa to 207 MPa
Material– Alloy Steel
Hose, Tubing, and Bundles
Available in a wide variety of sizes and materials including rubber, wire-reinforced thermoplastic, hybrid, and custom compounds.

2020N-012 Hose
PSI: 27,550

2040N-04 Hose
PSI: 17,980
McDaniel Controls has numerous styles of high pressure gauges.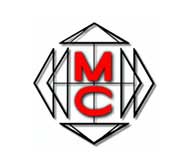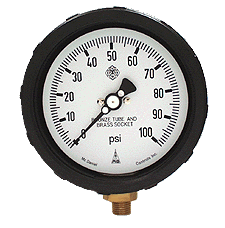 4″ (100 mm) Non-Fillable
Model L – 1/4″ NPT
Model M – 1/2″ NPT
PSI Range: 0 – 35,000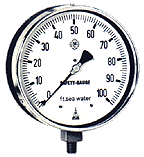 6″ (160 mm) Non-Fillable
Model Y – 1/4″ NPT
Model Z – 1/2″ NPT
PSI Range: 0 – 35,000
P

Panel mount/center back connection (Models S and Q) Panel mount/lower back connection (Models A, C, E, G, B, D, F, H, K)

L
Center back connection (Models S and Q) or lower back connection without panel mount flange (Models A, C, E, G, B, D, F, H, K)
U
U-Clamp for panel mounting (Center back on S and Q)
R
Rear flange for wall-mounting (2½", 4″, and 6″ gauges only)
(Models A, C, E, G, B, D, F, H, K)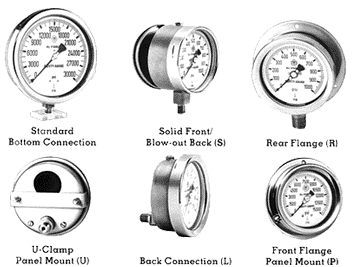 Contact us for more information on your high pressure instrumentation needs. Click here or call 412-269-0020. A qualified professional is waiting to assist you.