We supply all of your thermowells through trusted suppliers. Our products are listed below according to manufacturer.
Parker specializes in the design and manufacture of all types of thermowells.  A properly selected thermowell will protect temperature instruments from viscous, abrasive, and corrosive materials that are present.  A thermowell enables removal of the temperature instrument for repair or testing without affecting the process system.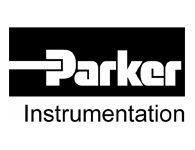 Products
Flange Adapters
21 Series
22 Series Protection Tubes
23 Series Sample Probes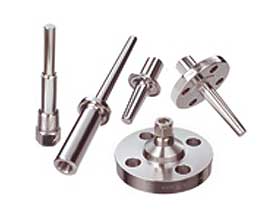 21 Series Thermowells
Parker PGI's Texas Thermowell 21 Series thermowells are designed to protect temperature instruments from damage in process systems where pressure and velocity are a concern, or where viscous, abrasive, and corrosive materials are present.  They easily facilitate the removal of the temperature instrument or probe for replacement, repair, or testing without affecting the process system.
The Parker PGI line of thermowells are used in virtually all process industries, including refining, petrochemical, oil and gas, chemical, food and beverage, pharmaceutical, biomedical, cement, power generation, and nuclear.
Thermowell styles offered include threaded, flanged, Van Stone, socket weld, sanitary, limited space, and weld-in.  Each thermowell is stamped to provide full traceability and one-day turnaround is offered on most configurations.  Custom options include exotic metals, PTFE coating, Stellite overlay, solid Stellite tips, full penetration welding on flanged thermowells, electro-polishing, oxygen cleaning, and tantalum or titanium sheaths. These thermowell sample probes are offered in threaded or flanged style with many of the same options available.
A variety of testing and certifications are also available and include: Dye penetration testing, internal or external hydro pressure testing, X-ray of weldment, wake frequency calculations, positive material identification, and material test reports/certification.
Markets:
Chemical
Petrochemical
Oil and Gas
Features/Benefits:
Machined from bar stock material
Polished surface to 16 RMS
Brass, Carbon Steel,304/316 SS and Monel available
Shank styles in Stepped, Straight and Tapered
Applications:
Process temperature instrumentation
Inline Instrument replacement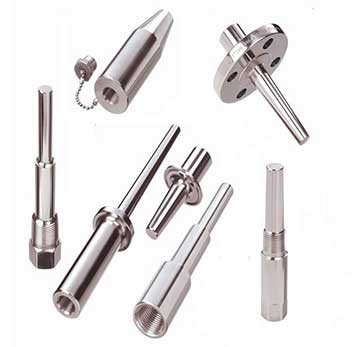 Contact us for more information on thermowells. Click here or call 412-269-0020.
A qualified professional is waiting to assist you.