Pressure Operated Condensate Return Pumps
We supply all of your pressure operated condensate return pumps through trusted suppliers. These are listed below according to manufacturer.
Bestobell Steam's Pressure Operated Pump Systems (POPS) are designed to move condensate or other liquids without the use of electricity. and return condensate at temperatures above the 200 degree Fahrenheit limit typically of conventional electric pumps. Since they are pressure operated, they require no electrical panels, starter, or accessories. They operate with minimal maintenance, and with no rotating seals to leak or motors to burn out.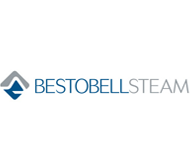 Making the most out of the BTU's in your system is key to efficient operation. Yet you may be pouring up to 20% of your heat energy down the drain with the condensate that is being discharged from your steam traps. It's not enough to simply remove condensate from your system . . . the true benefits come from adopting a simple condensate recovery system.
Condensate recovery – a condensate recovery program will enable you to reclaim the condensate that is routinely discharged from your steam traps by recirculating it to your boiler for use in producing additional steam. By doing this, you'll find savings in a number of areas.
Recapture lost heat energy – instead of losing the usable BTU's in the condensate, recalculate them in the return main and boiler feed water system for use in producing additional steam.
Lower make-up costs – returning hot condensate to the return main not only conserves on energy, it also lowers your costs for preheating boiler make-up water.
Reduced operating costs – instead of sending treated water down the drain, a condensate recovery system will return water to the boiler where it will be reused without requiring additional treatment chemicals.
The design of the "Single Compression Spring" pressure operated pump received the Plant Engineering Magazine 1992 Gold Award for the best Fluid Handling Product. It is used constantly in many fluid mediums throughout the world (a permanent solution to excessive maintenance costs on return condensate systems). The design is simple to ensure maximum operating reliability under the most challenging conditions and to provide plant operations with the best performing, non-electric, "maintenance free" pressure operating pump available.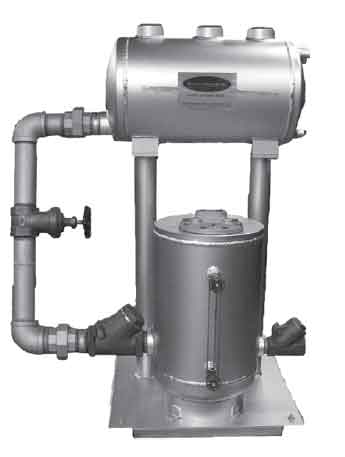 Single Compression Spring Pressure Operated Pump
Contact us for more information on pressure operated condensate return pumps. Click here or call 412-269-0020. A qualified professional is waiting to assist you.