We supply all of your brass products through trusted suppliers. These are listed below according to manufacturer.
Parker is one of the leading manufacturers of brass products.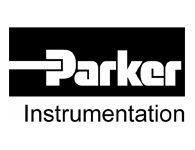 Brass Products
General Purpose Ball Valves
Brass Pipe and Tube Fittings
Economy Ball Valves
General Purpose WOG Ball Valves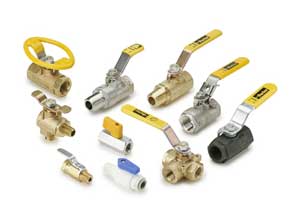 Brass Pipe Fittings
Parker offers the broadest line of pipe fittings in the marketplace today. Both forged and extruded shapes ranging in sizes from 1/8" to 1" are available and all pipe fitting threads are made to Dryseal standards. Parker's pipe fittings meet all functional requirements of SAE J530 and SAE J531. Pipe fittings are compatible with copper and brass tubing and iron pipe.
Markets:
Industrial
Construction
Heavy duty truck
Mobile
Factory/process automation
Features/Benefits:
All brass construction
Meets functional requirements of SAE J530 and SAE J531
Threads made to dryseal standards
Both forging and extrusions available
Applications:
Air lines
Water lines
Cooling lines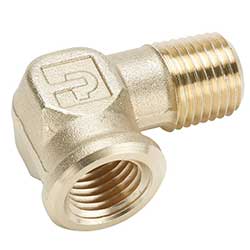 Brass Ball Valves
Parker's industrial brass ball valves are designed to provide years of service at an economical price. Manufactured for commercial and general industrial applications these valves offer increased performance over lightweight throwaway valves. These ball valves are intended for use in the fully open or closed positions. Throttling of the valve may result in premature seal failure and/or inability to turn the valve handle.
Parker's brass ball valves are available in a range of styles including:
Female x Female
Female x Male
Panel Mount
Female Straight Thread x Female Straight Thread
Solder ends
Female Straight Thread x Male Straight Thread
3 and 4 Way Diversion
90? Valves
Beaded Hose Barb End
6 Port Valve
Options for the brass ball valves include:
Nickel Plating
Venting
Padlocking Handles
Stainless Steel Ball & Stem
Stainless Steel Handle & Nut
Tee Handle
Oval Handle
Plain Yellow Vinyl Handle Cover
Actuator Kit
Markets:
Heavy Duty Truck
Mobile
Agriculture
Construction
Industrial
Features/Benefits:
Forged Body for Added Strength
Chrome Plated Brass Ball
PTFE Seats and Seals
Wide Range of Styles
Quarter Turn Handle Provides Positive Stop Action for Full Shutoff
Applications:
Fuel Line Shutoffs for Gasoline and Diesel Equipment
Air Service lines
Water Service Lines on Capital Equipment
Plant Design Plumbing Requiring Total Shutoff Capability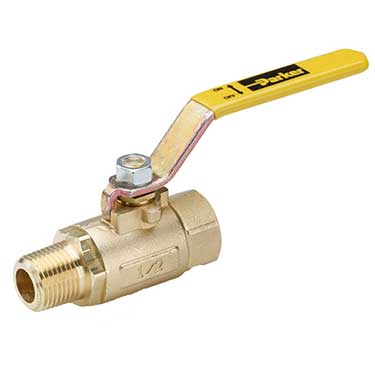 Contact us for more information on brass products. Click here or call 412-269-0020. A qualified professional is waiting to assist you.