We supply all of your pipe and tubing supports through trusted suppliers. These are listed below according to manufacturer.
For all your industrial and sanitary applications, Behringer has the clamps!  Industrial clamps include standard, heavy, twin, and saddle series for pipe and tubing from 1/4″ to 8″ sizes. Sanitary/Hygienic supports incorporate a 'smooth bore' contact surface, 304SS hardware, and are virtually maintenance free.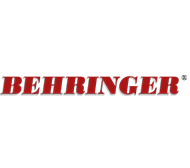 Vibration-Dampening Pipe Clamps
Standard Series Pipe Clamps
Heavy Series Pipe Clamps
Heavy 4 Series Pipe Clamps
Twin Series Pipe Clamps
Saddle Series Pipe Clamps
Cushioned Pipe Clamps
Custom Pipe Clamps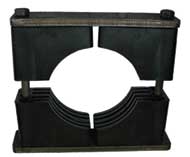 Heavy 4 Series Pipe Clamps
Standard Series Pipe Clamps
Standard series pipe clamps can withstand the shock and vibration that a hydraulic system operating at up to 2,000 psi can deliver. Standard hardware material is zinc plated steel, unless otherwise noted. Also available from stock are 304SS and 316SS hardware. The standard series is offered in a multitude of configurations, such as weld mounting, bolt-mounting, rail mounting, stacking, double weld mounting, and group weld-mounting. Many other options are possible with existing hardware and custom arrangements are always a possibility.
Range: 0.25 in. (6.4 mm) through 4 in. (102 mm) OD
Pressure: 2,000 psi maximum
Material: Zinc-plated, 304SS, 316SS
Clamp Halves: Polypropylene, Santoprene, Aluminum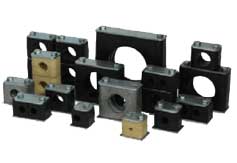 Standard Series Pipe Clamps
Hygienic Tube Hangers and Supports
CH Series Compact Hygienic
RH Series Rounded Hygienic
Smooth Bore Series Sanitary Pipe Clamps
Hygienic Clamps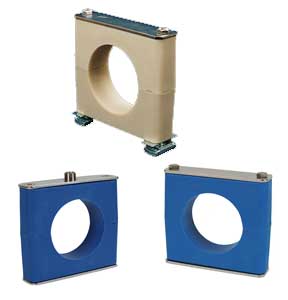 Behringer Smooth Bore Series Sanitary Pipe Clamps
Behringer CH Series Compact Hygienic
The innovative CH Series hangers design was developed with the input of engineers, contractors, end users, and Behringer's strong understanding of hygienic tube and pipe applications. These compact High Purity hangers answer industry concerns, while incorporating several contractor time-saving benefits. The tension ring connection on the Dynamic Hanger allows the clamp bodies to self adjust, independent of the hanging rod, to the tube's slope. This attribute reduces internal stress in the tube, as well as, eliminating an entire step during slop adjustment. The ability to make these adjustments, while the hanger is secured to the tubing, eliminates the step of retesting the slope after the hangers have been mounted. The combined use of the CH, CHT, CHR, and CHW supports along with the telescoping stanchions permits line adjustment in the x, y, and z axis's. What could proveto be biggest saver is these are packaged and installed as a one piece unit. No loose parts and wasted time gathering pieces and assembling components on ladders and space restricted areas. These benefits ultimately create a quality job.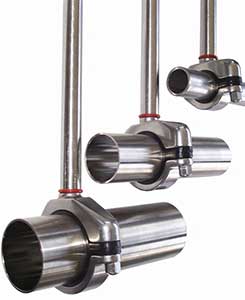 CH Series Compact Hygienic
Along with instrument and electrical supports, TechLine Mfg. also provides brackets and other support products for cable and tubing tray. From strut brackets, hanger brackets, ladder tray transition brackets and the beam mounting bracket, they have what you need for instrumentation and electrical supports.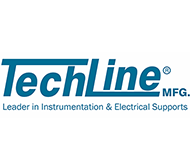 Beam Mount Bracket
The Beam Mount bracket is great at saving time and trouble in the field. This bracket is efficient for hanging wall-mount stands, lighting fixtures or other items to a support beam with no drilling or welding required. Just simply tighten the bolts.
Contact us for more information on pipe and tubing supports. Click here or call 412-269-0020. A qualified professional is waiting to assist you.