Below are the instrument enclosures we carry.
HotCaps™ Removable Insulation Covers
Ohio Valley Industrial Services manufactures a complete line of removable-reusable insulation jackets to meet most industrial, commercial, and laboratory insulating requirements. HotCaps™  are the cost effective way to insulate instruments by providing the user with the energy savings associated with permanent insulation and the flexibility of reusing the cover.
HotCaps™ can be fabricated from a wide range of materials depending upon the system temperature and specific service environment. The insulation jackets are made from various grades of industrial woven fiberglass fabric, encapsulating high temperature insulation. Silicone impregnated fiberglass cloth jacketing provides excellent oil, moisture and abrasion resistance, while PTFE coated fiberglass is recommended for corrosive environments. Fiberglass cloths laminated with metal foil are also available for applications requiring a vapor or hydrocarbon barrier. Hot Caps are used in applications ranging from cryogenic temperatures to 2300 degrees Fahrenheit plus.
Energy Saving and Cost Effective
Oil, Moisture and Abrasion Resistant
Meets Most Industrial, Commercialand Laboratory Insulating Requirements
Applications:Valves, Flanges, Piping, Instrumentsand Heat Exchangers
Asbestos Free Material
Applications to 1800º Fahrenheit
Form Fitting
Can Be Installed and Removed In Minutes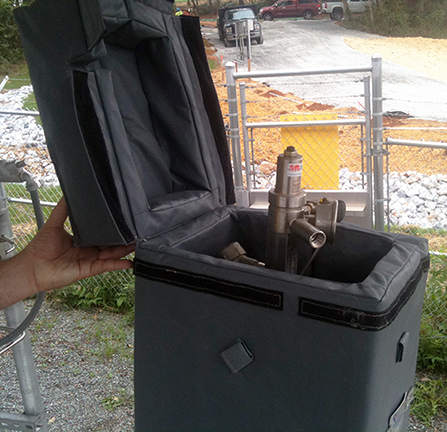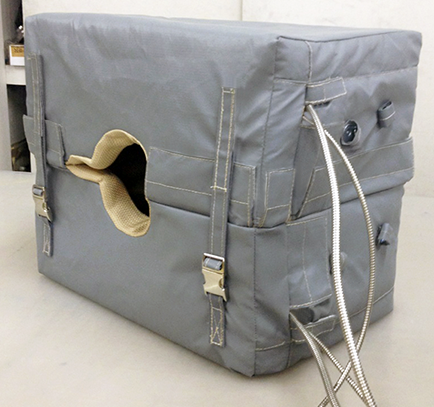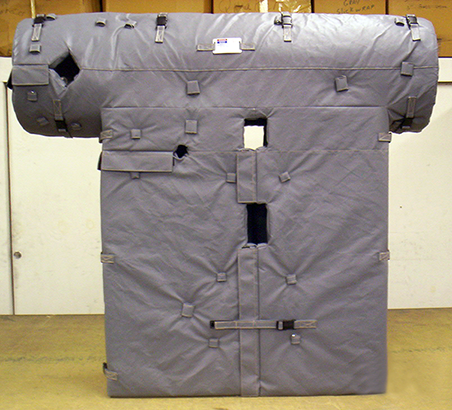 Parker Enclosures & Protective Shades
Parker is able to supply a range of robust Glass Reinforced Plastic (GRP) Enclosures and Protective Shades to protect field mounted instrumentation from harsh environments. An enclosure or shade covering the instrument will protect from severe weather, either extreme sunshine or sub-zero temperatures, and prevent damage to the instrumentation by airborne dirt particles settling, falling debris or even accidental breakage.

Value
Available with wide range of
Parker Manifolds.
Units available single, double, and triple instruments.
Weight Saving – GRP enclosures are 25% of the weight of the equivalent stainless steel units.
Corrosion free with excellent chemical resistance.
Suitable for all proprietary instruments.

Enclosures
The Parker instrument enclosure offering consists of a comprehensive range to suit a wide range of instrumentation applications. The enclosures have a shiny gel-coat external finish that is the same as used in the construction of boats and marine vessels. This enables Parker enclosures to withstand the demands of hostile environments.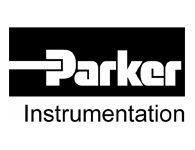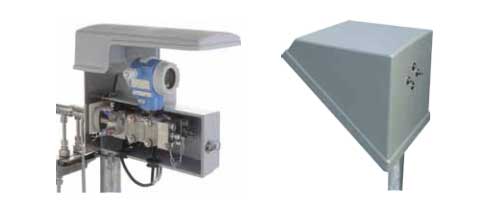 Parker PEX Enclosure System
Soft Cover Enclosures
Soft Cover Enclosures provide insulation and protection of equipment where weight, space and access concerns exclude the use of GRP enclosures. Manufactured from silicone injected fibreglass as standard, soft cover enclosures are available in various thicknesses to suit the application conditions. Light weight yet robust construction means that the enclosures are self-supporting, removing the need for support frames, or brackets.
Protective Shades
The Parker instrument protective shade system is a range of single, double and triple width shades that are designed to protect single instruments, two instruments sideby-side or a panel installation. Mounting arrangements are flexible and can include 316 Stainless Steel mounting for a single or twin 2" NB pipestand, clearance holes to suit panel or wall mounting, or individual transmitter 'head' mounted applications. Manufactured from robust GRP with an external gel-coat finish, the protective shades can protect sensitive instrumentation from the temperature damage that can be caused by direct sunshine and also falling debris and airborne dirt particles.
Contact us for more information on Instrument Covers. Click here or call 412-269-0020. A qualified professional is waiting to assist you.